Last dates for 2022
Hi guys,
we can not wait to start our 2022 season soon. Unfortunately, our boat is still out of the water waiting for some parts for the starboard engine that are taking quite a while to arrive… besides that, the boat is ready to go, this year with a new fresh paint on the deck waiting to be smeared with a lot of tuna!
The signs for the upcoming season have been quite good so far! The water temperature this winter stayed approximately 1ºC warmer compared to previous years. The bluefin tuna fishing was pretty good from February to April and for the first time, the bluefin at some point was consistently biting on lures, something that we could only achieve with live bait before. At the moment there are tons and tons of bait around and the first bigeye tunas have been caught already this month. Great sign!!!
For the upcoming fishing season, we have some great dates available after October 9. Primetime if you want to try to catch a giant blue marlin and a large bigeye tuna on the same day!
If you can not come this year, not a problem, bookings for 2023 are open!
Meanwhile, stay with this video of our great friends Stefan and Ola having fun last August going 2-3 blue marlin (550, 450 pounds)!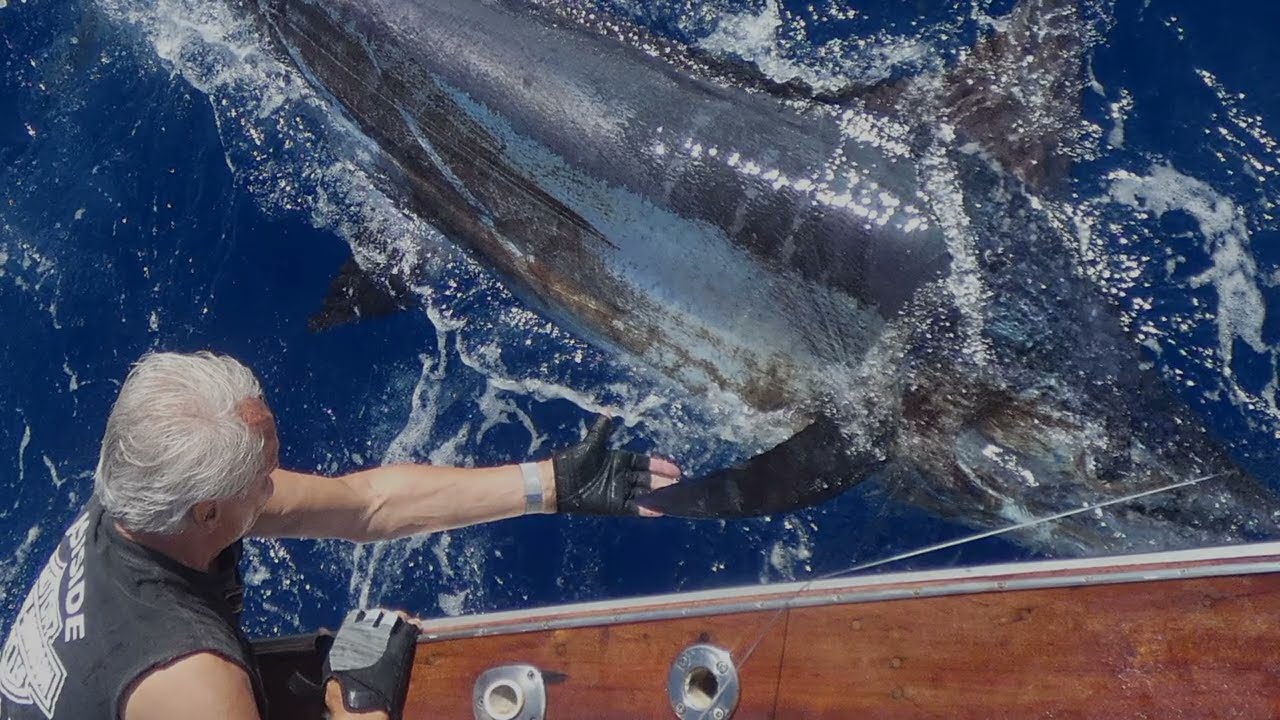 Ola's 450 pounds blue marlin showtime
Ola's 450 pounds blue marlin showtime
Hope to see you all very soon. Tight lines!